Many industries have already felt the advantages of choosing outdoor advertising players for advertising. Take the tourism industry as an example. Outdoor advertising players allow tourists to obtain information at any time when traveling, ensuring that they can always receive the latest social information. , And many of the following functions:
1. Provide a leading role: The outdoor advertising player equipment can directly provide visitors with road guidance to the destination in an interactive way, and provide maps around the destination and surrounding catering, retail, transportation facilities, hotel accommodation and other information. Using this function, tourists can easily understand the local attractions of interest and find out the most convenient way to get from point A to point B. This is also the most widely used role of advertising players in the tourism industry.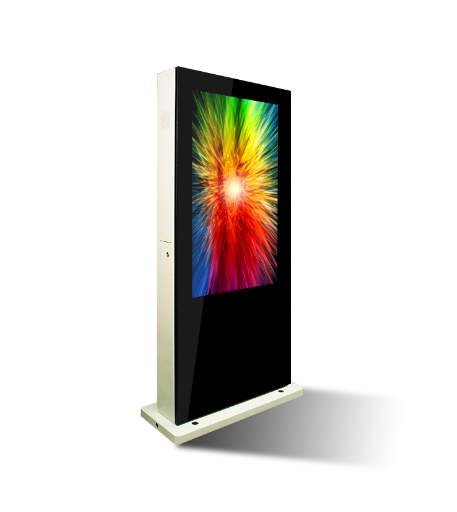 2. Provide wireless network: advertising players set up in tourist destinations can provide tourists with Wi-Fi wireless network, which will be very attractive to tourists who want to enjoy free Internet access anytime and anywhere. Once the wireless network connection is successfully connected, the outdoor advertising player can push notification information to tourists.
3. Sharing news: The advertising player can allow visitors to have more and deeper understanding of their destinations, and assist them to make the most correct decision at any time by providing them with real-time updated practical information. The interactive self-service function can provide visitors with real-time updated information, such as weather, local news, and upcoming events.
4. Promote local business: The advertising player can provide an advertising platform for local businesses and shops. Establishing useful connections between tourists passing through local shops and restaurants, self-service functional solutions can promote tourists' understanding of local tourist attractions and promote the income generation of local business operations.
5. Collection analysis: Collection analysis is an important way to measure the return on investment (ROI) and the effectiveness of the content. Outdoor advertising players can be used to collect data and learn more about tourists. The information obtained through analysis can be used to create content tailored to tourists and directly increase the rate of return on investment.