We know that as long as electronic products are in use, they will inevitably generate heat, and an outdoor advertising player that can display information channels for businesses will also generate heat during use, which requires the outdoor advertising player itself The function of heat dissipation, what are the heat dissipation methods of outdoor advertising players?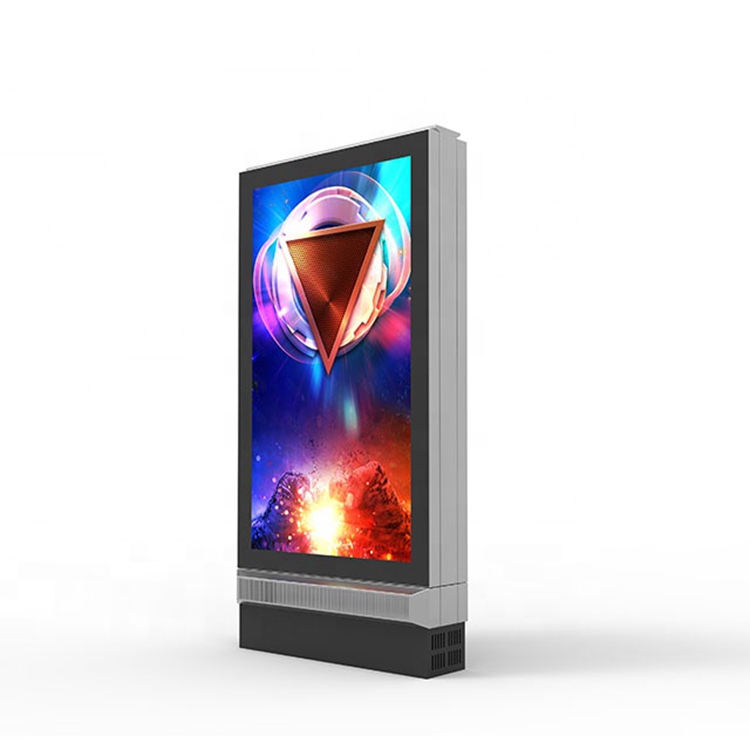 What are the heat dissipation methods of outdoor advertising players:
1. The principle of air-cooling heat dissipation is that the hot air inside the outdoor advertising player is replaced with the outside air, exchanged and then cooled, and the speed control board of the key part of cooling is the most important.
2. The operating principle of the heat exchanger is to pass the fan plus the aluminum platinum sheet high thermal conductivity power, and then reduce the internal temperature, so its cooling effect will be worse than the real ventilation, and the internal temperature will once be the same as the outside temperature. A temperature difference of 15-20°C can be used for heat exchange, but its advantage is that it can be surely protected against dust and steam (without dehumidification function).
3. The principle of air-conditioning heat dissipation is that there is an environmentally friendly R134a refrigerant in the compressor, which uses the gasification and liquefaction of the refrigerant to bring the internal heat of the outdoor advertising player to the outside. When the internal temperature of the outdoor advertising player reaches 35°C, it can The refrigeration function is automatically activated, and the compressor stops working when the temperature drops to 30°C. The operating environment of the air conditioner can be completely blocked from the outside world, and its protection level is higher than that of air cooling. Air cooling can only achieve IP55 while air conditioning can achieve IP65.
The above content is an introduction to the heat dissipation methods of outdoor advertising players. With the development of society, outdoor advertising players are increasingly applied to squares, stations, electronic bus stop signs, and new energy charging pile advertising screens. Courier cabinet advertising screens, scenic guides, etc.