The primary requirement for the construction of bus shelters must be safety. Professional bus shelter manufacturers should meet the requirements for fire protection, such as rain, earthquake resistance, wind resistance and lightning protection when making bus shelters.
In the production of modern bus shelters, the shelter light box and the information station card must be designed with lighting and lighting functions. Most of the old bus shelters do not have lights. Once in the evening, it is difficult for passengers waiting to see clear information, which is inconvenient for the ride. The name of the bus shelter's site should be designed in a conspicuous position so that foreign visitors can see it at a glance.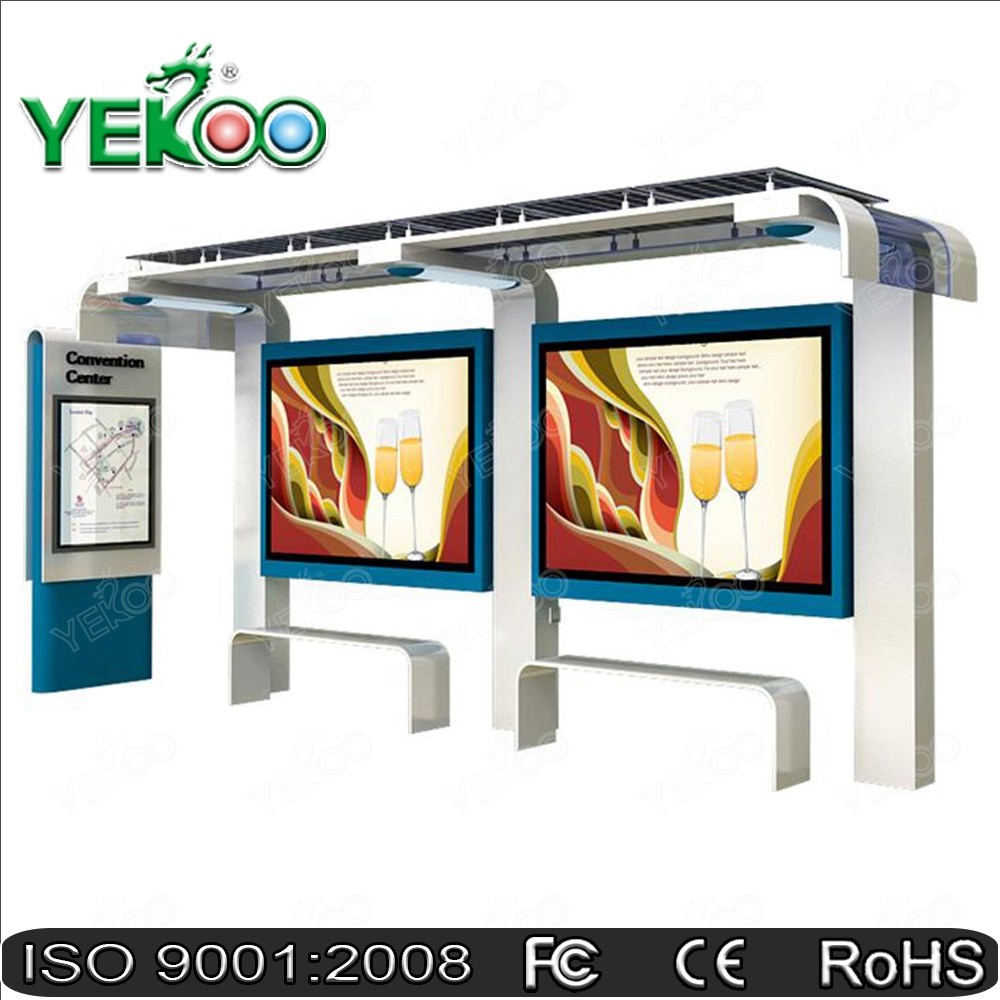 The modern bus shelter production emphasizes the principle of "people-oriented". The widened design of the shelter of the bus shelter can better shade and block the rain, and at the same time lengthen the seat and solve the problem that most passengers can't rest. Now some professional bus shelter manufacturers are also blind and guardrails, which fully takes into account the safety of vulnerable groups such as the blind and children. The professional bus shelter manufacturers have designed and produced many such bus shelters, and have successfully put them into use on the road, which has won unanimous praise from customers and citizens.
Modern bus shelters are more flexible in scale production. Manufacturers consider the design of bus shelters of different sizes according to factors such as population density around the bus station, traffic volume and vehicle length. The height of the bus shelter (the distance from the ground to the ceiling) is not less than 2.5 meters, and the width of the ceiling is not less than 1.5 meters. Of course, the specific implementation is still based on the actual situation of the site, choose the economical bus shelter.